Who are we
Contact Us
Our Position
Our Equipment
Q&A
The more you dive, the more you love.
The following is a short story about Fish in Air, which will help you to have a deeper understanding of us.


FISH IN AIR(PADI Five Star Instructor Development Center S-24499)has 2 diving centers and resorts in Indonesia,
Located in two beautiful places: Tulamben, Bali and Bunaken, Manado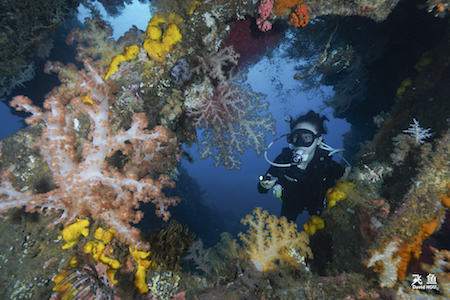 Left: Tulamben, The US Liberty Wreck Right: Bunaken National Marine Park


---
The founder of Fish In Air, Belgian Instructor David and Chinese Instructor Fu, are in love with the wonderful sea.From the day they learned to dive, they never lived more than 100 meters from the sea. Whether it is an ordinary small fish or rare species, it can bring them endless fun. They have continued to learn from latest fish books, combined with their daily experience in the sea to use their own hearts to observe the birth, growth, hunting and reproduction of marine life. Now, not only the two of them, all the diving instructors and dive masters in Fish in Air are "self-satisfied" and think that they are fishs but only live in the air.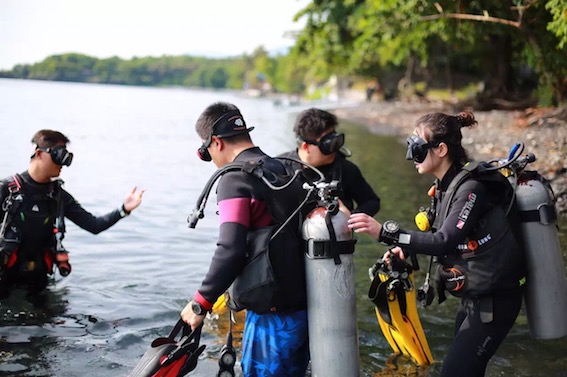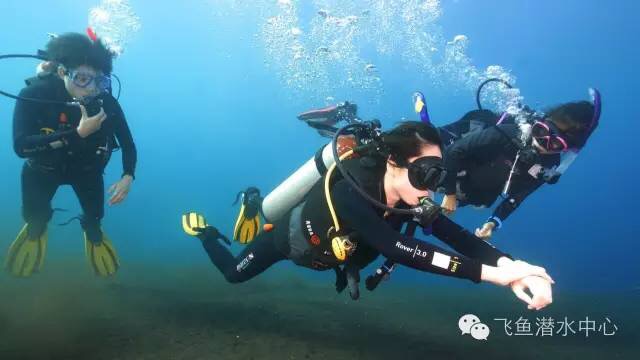 ---
Founding of Fish in Air

David and Fu both have more than 4,000 dives experience,some are in the vast open seas where the Maldives always flow, some in the coral seas where there are many fish in Indonesia, and there are diving trips around the world. Combining the experience in different diving sites and handling problems, we are not limited to just according to the standard. We only choose rigorous and suitable teaching. We build sense of comfort and confidence in the water for the divers, and the most important thing is to deal with the problem independently. At the same time, we continue to learn to observe the local diving knowledge of tides, currents, fishs, etc. So that all students feel that diving is a pleasure, not a task.
At the beginning of 2013, the Fish in Air Dive Center was opened in the quiet and original Northeast Bali. We have shown the experience of diving for many years in this store one by one, and passed the experience to the instructor, diving guides and dive masters who came to internship. Before each dive, we will introduce the dive for divers. After each dive, we will do debriefing to the divers. Include diving skills, Air use control, body posture, kicking skills, or fish identify. In this way, whatever you come to study or fun dive, you can get the guidance from each of our professionals.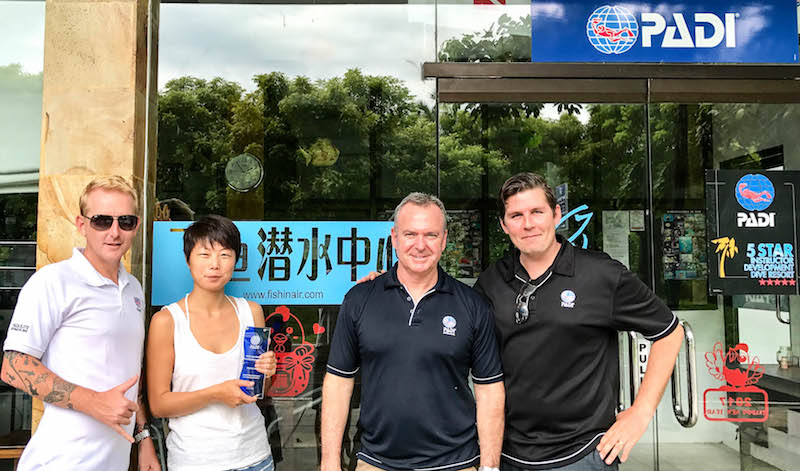 ---
Development of Fish in Air
In middle of 2013, Fish in Air has it's own diving resort, restaurant and spa.
In 2016, Fish in Air awarded the PADI Award for Advence Education in the Asia Pacific Region.
In 2018, Fish in Air's new dive center landed in the most prestigious Bunaken National Marine Park in Manado and opened a new diving base for the divers on the beautiful island of corals.


The more you dive, the more you love.
In the development of diving, we are also doing our part to protect the sea.
In 2016, Fish in Air became a member of TRUSH HERO in Southeast Asia, promoting environmental protection, and we no longer offered plastic products.
In 2018, Fish in Air join the environmental protection project "The Heart of the Sea" . We organizing long-term participation in marine protection activities.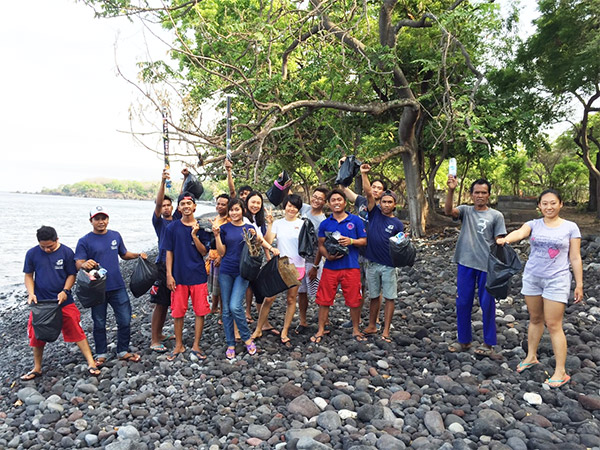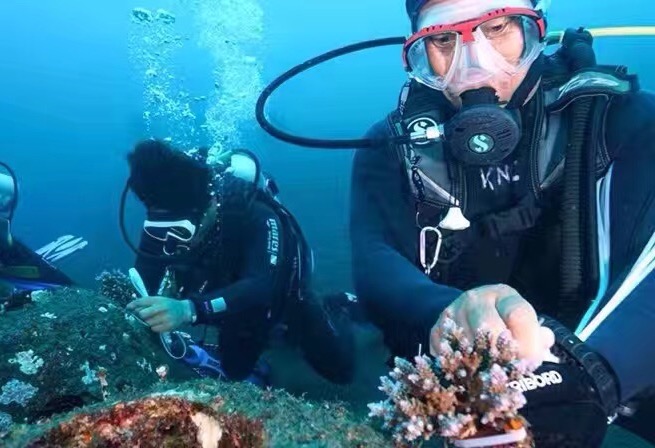 Our Address:
Jl. Raya Tulamben, Desa Kubu, Amlapura, Bali, Indonesia
It is two and a half hours to the airport and two hours to Sanur, Ubud and Lovina.


Contact Us:
1. Emali: info@fishinair.com
2. Wechat customer service: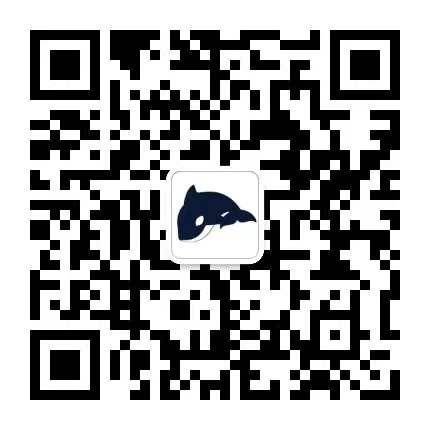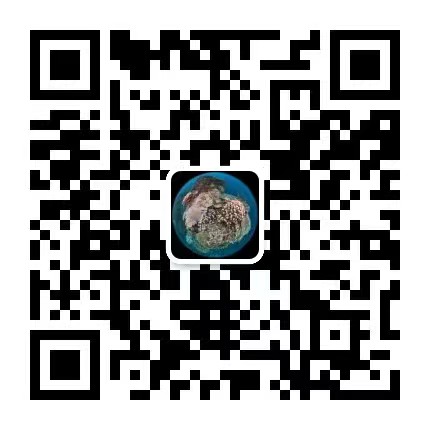 3. Phone: +62 363 4301575
We are aware that a good set of diving equipment can create a comfortable feeling for divers in the water. Therefore, we carefully select equipment and maintain them to provide the greatest guarantee for every diver who uses Fish in Air's equipment.
We also try our best to create a good teaching environment so that divers will not be distracted by unnecessary things.

---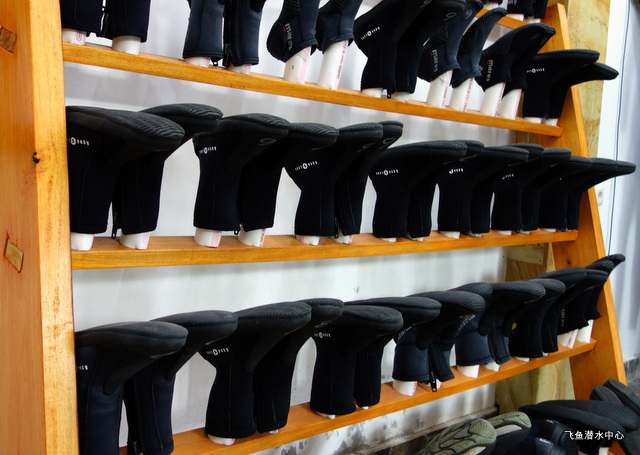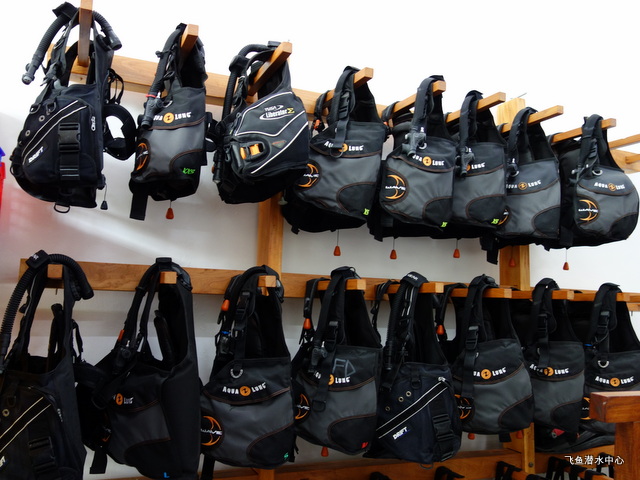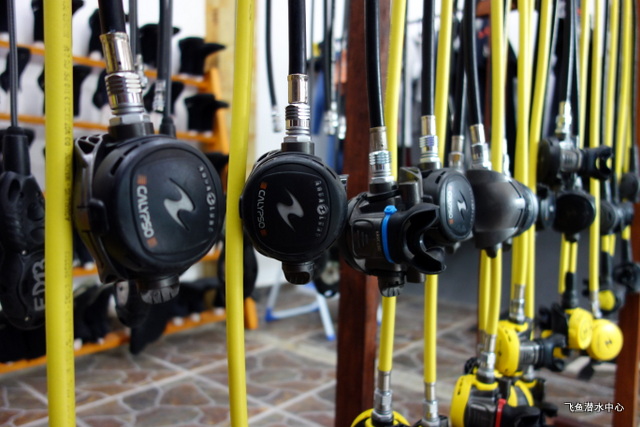 Equipment selection:
All Fish in Air equipment is international famous brands and we use the best equipment of each brand for our divers.
Diving suit we use Aqualung,comfortable and generous
Regulator we use Aqualung, smooth breathing and stable air supply
Fins we use Mares, strong driving force and easy to wear.
BCD we use Aqualung,Simple operation,durable valve.
Various Musk styles, suitable for various face types. There are also 200 to 500 degree myopic lenses for rent.
---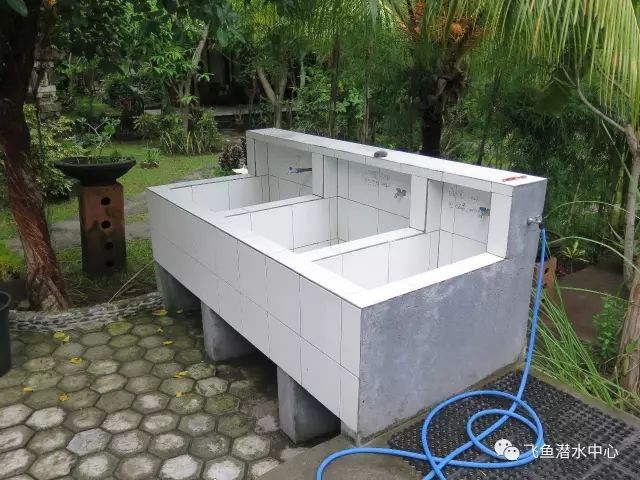 Equipment Maintain:
Equipment maintenance is more important. Equipment cleaning is completed in these two cleaning pools. Used equipment is put into the pool by category. Camera, Mask and other small pieces also have their own pool, so don't worry about being damaged by equipment.

After divers leave our dive center, our staff will clean equipment with sponge and detergent, dry it in the air, and hang it up for the next diver to use.

Suits and fins will be washed with water, dried in the shade, and then put back to the dry area for storage. Fan will rotate for 24 hours for dry suits.
BCD is easy to get stuck with sand. Every BCD will be disassembled after a period of time to clean to ensure that the charging valve and exhaust valve both in right operation.
Our regulators maintained every year. After each diver leaves, main air source and the alternate air source should be removed, clean inside with toothbrush, and then put into the disinfectant water to soak. When you get it, you will not find any dirty things on it.
Every time we assemble equipment, we remind all divers to test the function. Once there is a problem, we will replace it in time and repair them.

We also ask divers to take care of their equipment when using it, so that the next diver coming to use can feel the same comfort.

---
Other Facilities: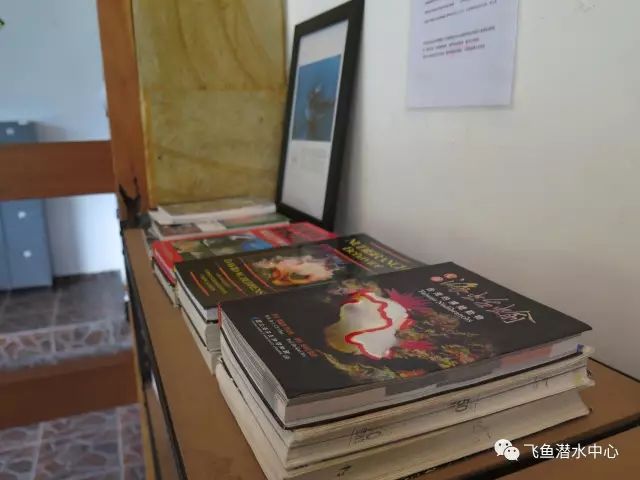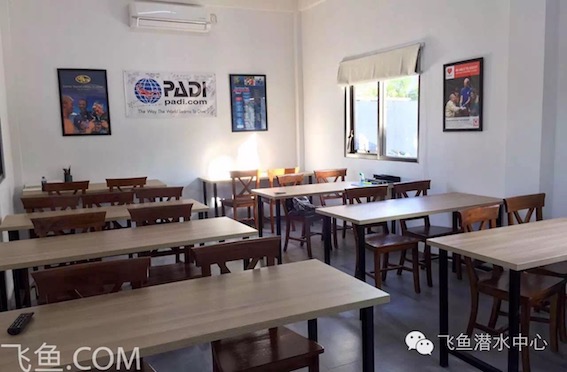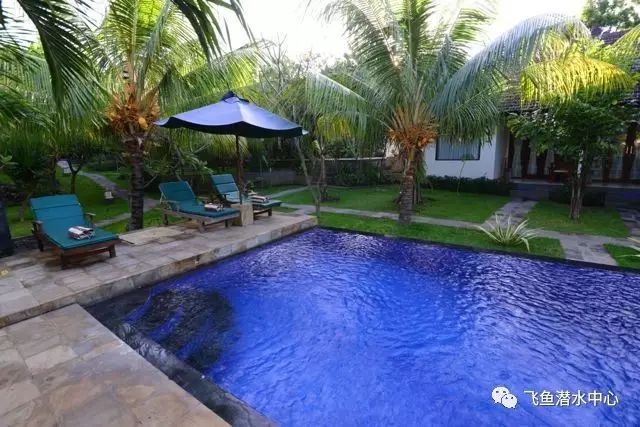 Reading room with lots of fish books Bright classroom Clean Swiming Pool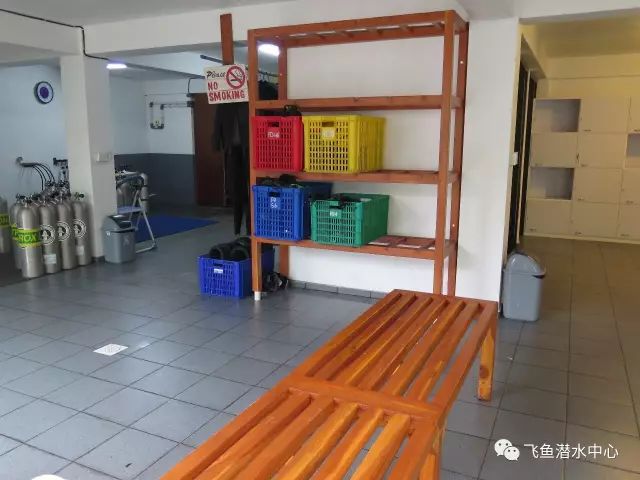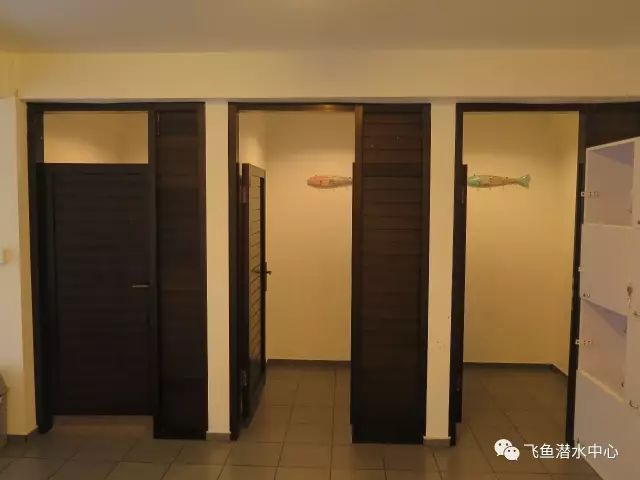 24 hour monitored lockers Equipment preparation room Clean changing rooms and bathrooms


Part I. About Diving


Q: How long does it take to get a diving certificate ?
A: Getting a diving license does not require a lot of time like driving licenses. In fact, it only takes 3-4 days for you to get your PADI Open Water Diver Certificate. You can go to the maximum depth of 18 meters. When you want to upgrade to Advanced open water diver, the AOW course will takes another 2 days. Then you can go to the maximum depth of 30 meters.

Q: What are the requirements for swiming skill when I want to get a diving certificate?
A: The diving students are required to meet the performance requirements of swimming 200m or snorkeling 300m and floating horizontally for 10 minutes. If swimming is difficult for you, we can teach snorkeling.
Q: Is Scuba diving safe?
A: Diving course is just to teach you to dive in a safe and conservative range, avoid risks and play well at the same time. Carefully study the contents taught by Instructor and relevant theoretical knowledge. During each dive, strictly abide by the diving plan, understand your ability limit and carefully choose dive site. Then Scuba diving is very safe.
Q: What if I meet a shark in the water?
A: Sharks are very fussy eater. They have their own favorite foods. Don't be mislead by films. Human blood have no attraction to them. Even if female divers dive during their period, they will not be stimulated. As a diver, meeting a shark in the water is a happy thing to celebrate. Keep clam, observe it slowly and enjoy this wonderful moment.
Q: Can myopic people dive?
A: You can wear contact lenses when you diving or you can buy Mask with different degrees.
Q: Can girls go scuba diving during period?
A: It all depends on the condition of the female diver, buy tampons in advance for a rainy day.
Q: Who can't dive?
A: Scuba diving is a sport that requires health body. According to the International Scuba Diving Medical Organization, some non diving diseases are listed. People with serious heart, lung and blood pressure problems cannot participate in Scuba diving, nor can pregnant women.
In order to avoid unexpected physical situation after you book a diving course, please read the health statement in detail. If there are related problems, please obtain the doctor's permission and signature, or contact us in advance.
Q: How long can I receive the license after I finish my course? What if I can't?
After completing the course, you will receive a temporary license. Within 3 months, PADI Australia office will send the diving license to your E-mail. Three months later, if you do not receive the license, please contact us.

---

B. About Bali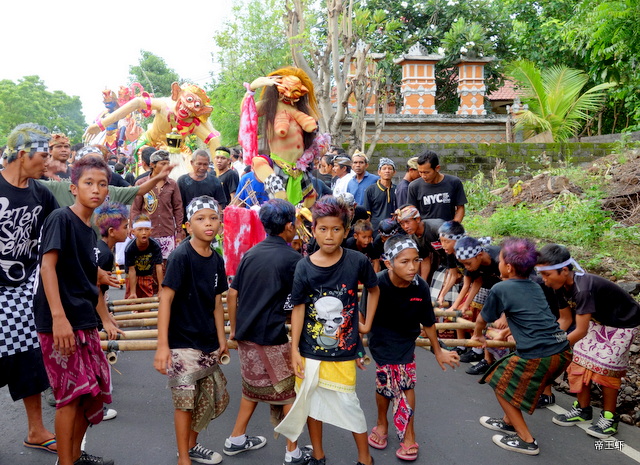 Q: What's the climate like in Bali?
A: Bali is located in the south of the equator. The dry season is from June to October every year, and the rainy season is from November to March of the next year. There is monsoon from July to August. However, there is no typhoon period in the whole island.
---

Part III. About Tulamben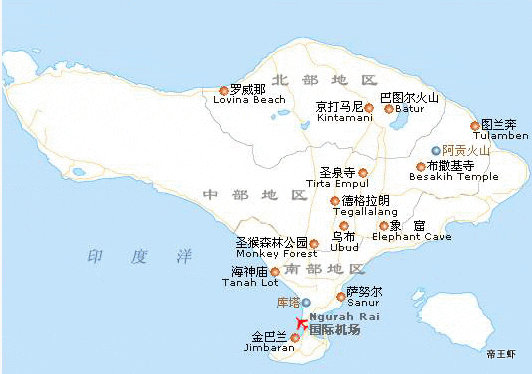 Q: How to get to Tulamben?
A: Tulanben is a seaside town in the northeast of Bali. It takes two and a half hours to come from the airport, Kuta and Kinbalan.
If you choose to take a bus, you can take a taxi from the airport to the downtown station of Denpasar, the capital, and the bus from Denpasar to the nearby city Amlapura. Every morning, there is local bus to Singaraja that will pass by Tulamben. If you are lucky, you can get there the next day. You also can take a taxi at the airport, which costs IDR 750 thousand. Contact us to pick you at the airport. It costs 50 dollars per car and it can take 4 people.
It takes two hours to come from Ubud. Hotel in Ubud will have Shuttle car to come Tulamben. Sometimes the price is IDR 150 thousand per person but you need some luck for this.
Contact us to pick you up. The price is 45 dollars, which can seat 4 people.
From Sanur and Lovina: It takes 2 hours. contact us, and the cost is 45 dollars per car.

Q: If my flight arrives in the middle of the night, can I book transportion from dive center?

A: Our car can pick you up 24 hours a day, but you need to make an appointment at least one day in advance. Note that there are almost no hour rooms in Bali hotels, so you should also book your hotel in advance.